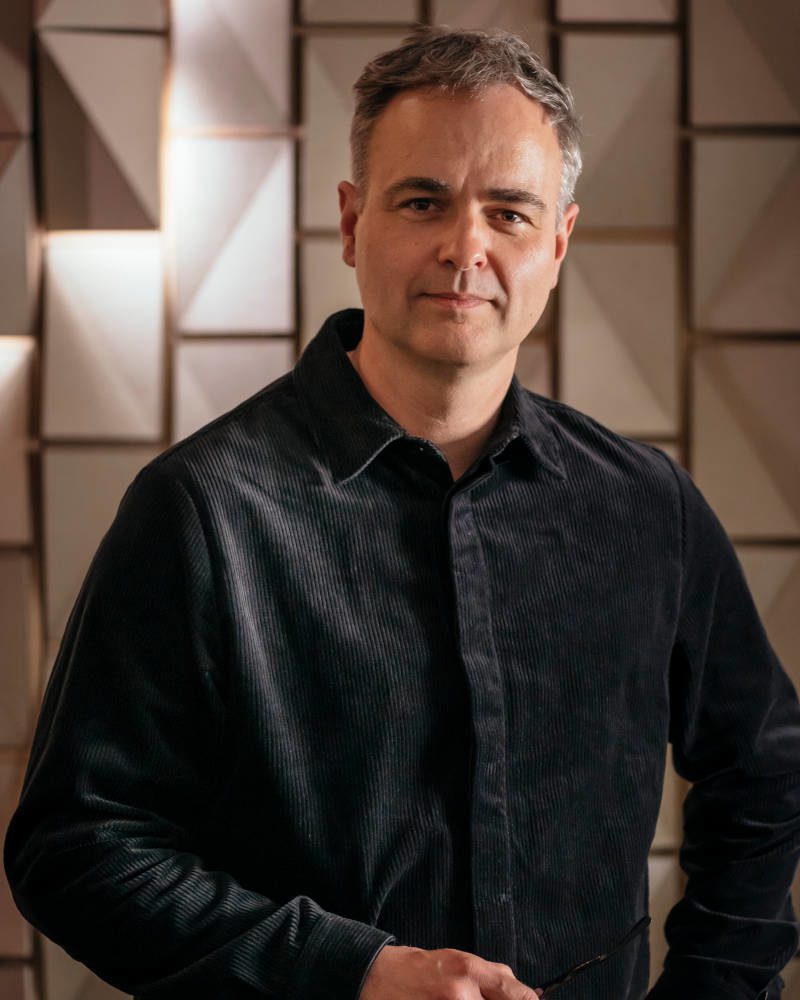 Jason BRUGES
Jason Bruges est un artiste multidisciplinaire basé à Londres. Il est reconnu à l'international comme pionnier de l'espace hybride entre art, architecture et technologie. Maître de l'art cinétique et lumineux, il utilise la high-tech et une palette de techniques variées pour explorer le spectacle, les interventions ponctuelles et les expériences immersives dynamiques. Son art, ce sont des moments de théâtre qui se transforment selon ce qui les entoure et connectent les gens à leur environnement.
Jason a étudié l'architecture au Bartlett (UCL, Londres) puis a travaillé à Foster + Partners et Imagination. En 2002, il a monté le Jason Bruges Studio où il travaille avec une équipe talentueuse pour produire des projets intégrés d'art public à travers le monde. Jason est un éducateur passionné et a reçu de nombreux prix prestigieux, notamment le Media Architecture Award pour son intervention robotique révolutionnaire à échelle urbaine « Where do we go from here ? » pour le UK City of Culture à Hull en 2017.
____________________________________________
Jason Bruges is a multidisciplinary artist, based in London. He is internationally renowned as a pioneer of the hybrid space between art, architecture, and technology. A master of light and kinetic art, he uses a high-tech, mixed-media palette to explore spectacle, time-based interventions, and dynamic immersive experiences. His artworks are moments of theatre that transform in response to their surroundings and connect people with their environments.
Jason studied architecture at the Bartlett (UCL, London), then worked at Foster + Partners and Imagination. In 2002, he set up Jason Bruges Studio where he works with a talented team to deliver integrated public art projects world-wide. Jason is a passionate educator and is the recipient of numerous prestigious awards including the Media Architecture Award for his ground-breaking, urban-scale, robotic intervention, Where Do We Go From Here?, for Hull UK City of Culture 2017.