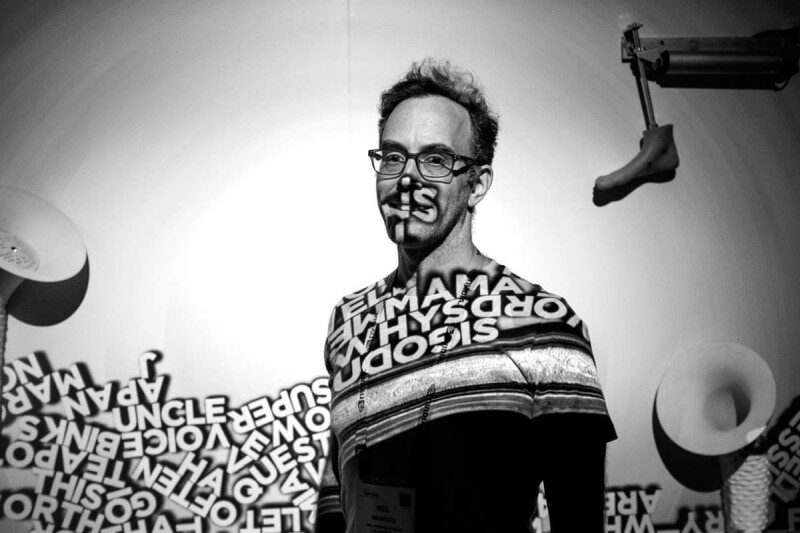 Neil Mendoza
Neil Mendoza's work combines sculpture, electronics and software to bring inanimate objects and spaces to life. By combining found objects with technology in unexpected ways, the different elements of his work can be looked at from a new perspective. He explores themes of the absurd, the humorous, the futile and the surreal. He has exhibited work and talked at conferences around the world, taught classes on art and technology at UCLA and Stanford and co-founded the art collective "is this good?".
His artwork has been exhibited by The Ars Electronica Center, Arena 1 Gallery, The Barbican, BBC Big Screens, The Children's Museum of Pittsburgh, Cinekid, Currents New Media Festival, The Da Vinci Museum of Science and Technology, The Exploratorium, ISEA, Kinetica, Minnesota Street Projects, Oi Futuro, The Museum of London, The Nottingham Playhouse, PICNIC Festival, Recology, SIGGRAPH, SITE Santa Fe, The Science Museum, Telfair Museum, The V&A Museum, Watermans, YouFab and Young Projects Gallery among others.
He has created digital artworks and installations for a wide range of clients including Accenture, Adidas, Adobe, AntiVJ, Arcade Studios, Audi, Bentley, Brother, Burton Snowboards, Doritos, Ford, Guild LA, HTC, IBM, Jason Bruges Studio, LCF, The Light Surgeons, Local Projects, Moving Brands, New Angle, Nokia, Nuit Sonores, O2, Orange, Poke, Swatch, Universal Everything, Wieden & Kennedy and Wired Magazine.